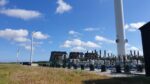 03
Research and development
Take control of your electrical tests
R&D Test Systems is an expert in supplying custom-made test solutions for your testing needs. This also covers a wide variety of electrical testing solutions, spanning from low to medium voltage, from FRT tests to full grid compliance tests.
The wind turbine industry is moving from field tests towards laboratory grid compliance tests and certification. This transition happens mainly to avoid the unpredictable wind and test conditions that can occur in the field. Furthermore, laboratory testing reduces testing times and time to market for new products and offers the benefit of reproducible testing conditions.
By emulating grids according to major global grid codes, we can take a large leap forward in testing complete grid compliance in a laboratory setting. To further increase the benefit of these tests, we offer to combine grid emulation technology with mechanical hardware in loop (mHiL) systems, which simulate the parts of the turbine that aren't tested physically. With this combination of grid emulation and mHiL, it is possible to be fully compliant with IEC 61400-21-4.
Besides the obvious commercial advantages of reducing the time spent on field tests, a laboratory setting also increases the possibility of enhancing the product. By increasing the amount of tests, and repeating the tests, the manufacturers gain a lot more knowledge about their product.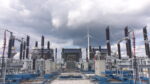 Our offerings
Grid emulator systems are integrated into a new or existing converter, generator, nacelle, or HALT test bench.
Fault ride through (FRT) tester tests the behavior of wind turbines in case of over- and under-voltage faults of the grid. This can be offered as a mobile solution for field tests or stationary for lab tests.
Design/consulting for dimensioning of electrical components, e.g., filters, transformers, rotating machines, inverter systems, and switch gear. 
Software solutions for all kinds of electrical tests. We have broad know-how and knowledge in making automation systems for electrical test systems.
mHiL systems combine a test of physical hardware with simulations of the remaining part of the wind turbine.
Custom electrical test systems: No matter your need for electrical test solutions, we offer customized solutions to suit your needs.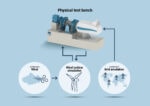 Research and development
R&D Test Systems cooperates with various well-known universities, such as Aalborg University, DTU, and the RWTH Aachen, Germany. The cooperations focus on improving test set-ups as well as developing realistic test scenarios (e.g., HALT tests). Our most recent, public-funded cooperation with AAU is the MERGE project which focuses on a multi-level grid emulator system.