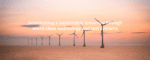 About us
A company of specialized engineers
Passion for engineering
We help our customers bring new state-of-the-art technology to the market. With broad industry knowledge and highly specialized engineers, we have the right expertise to support our customers with both development projects and the validation of new technology with turnkey test systems.
R&D Test Systems is a part of MTS Systems Corporation and ITW.
Our DNA
Our DNA describes how we are towards our customers, how we work with our projects, and how we are as colleagues and employees.
Entrepreneurship
Ownership
Focus on solutions
Flexibility
Transparency
Partnership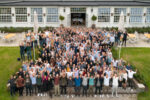 Timeline
The company was founded in 2005 with the ambition to turn challenges into world-class engineering. What started as a passion is now a pioneering company of specialized engineers developing innovative solutions for a wide range of influential companies from the wind -and aerospace industry. Our ambition is to create innovative solutions that add substantial value to our customers' companies.
2005
R&D Test Systems is founded in Hinnerup, Denmark, specializing in the design and manufacture of large machinery.
2009
For the first time, R&D Test Systems is the turnkey supplier on a test bench.

Developing the first test bench for the wind industry with concrete foundation. 

 
2010
The development of the first larger gearbox test bench.

R&D Test Systems got the first 

Gazelle award.
2011
Gazelle award winner for the 2

nd

time.
2012
Gazelle award winner for the 3rd time.

The first Rain Erosion Tester for the wind industry is delivered to the customer.
2013
Gazelle award winner for the 4th time.
2014
R&D Test Systems is awarded funding for the first EUDP-project.
2015
R&D Test Systems celebrates its 10-year anniversary.
2016
R&D Test Systems starts developing the world's largest HALT test bench for LORC, setting 
new standards for the development of test systems.
2017
R&D Test Systems opens an office in the Czech Republic

.

R&D Test Systems acquires a welding company to become a turnkey supplier of both engineering and steel constructions.

R&D Test Systems' Staff Social Club is established. 
2018
R&D Test Systems expands its international presence with new offices in Berlin, and Frankfurt am Main. 

R&D Test Systems is moving its headquarters to a new location in Hinnerup to meet the increasing demand for complete system deliveries in the Danish and global markets.
2019
MTS Systems Corporation acquires R&D Test Systems.

LORC chose R&D Test Systems as a turnkey supplier to develop a record-breaking HALT test bench, HALT XL, for the next generation of offshore wind turbines.

R&D Test Systems' project "Green Grass Protein Factory & Concept" is among the five hi Sustainable Development Award nominees.
2020
R&D Test Systems is awarded three EUDP-funded projects.

The Blot-Check tool is granted a patent.
2021
ITW acquires MTS Systems Corporations and R&D Test Systems.

R&D Test Systems 

delivers the first aerospace Rain Erosion Tester designed to test aerospace coating.

R&D Test Systems develops and installs the world's first 66 kV Fault Ride Through (FRT) Tester.

R&D Test Systems develops the first Dual Axis Exciter to test wind turbine blades.
2022
R&D Test Systems appoints Peter Ulrikkeholm as its new CEO.

R&D Test Systems is the appointed turnkey supplier of a 30MW validation test bench for

wind turbine powertrains and gearboxes for

 ZF Wind Power.

Inauguration of Vestas' new test bench, which R&D Test Systems has designed and developed.

R&D Test Systems delivers two new turnkey End-Of-Line test systems for Flender (Winergy)

. 
2023
Acquired EUDP-funding for the DIGIT-BENCH project that 

explores the potential of digitalization and digital twins for large-scale test benches.

 
Quality assurance
We want to enroll our quality mindset throughout our value chain and establish a common goal that strengthens cooperation, reduces errors, and increases the overall solutions' cost-effectiveness. We follow international standards for quality and safety, and we are certified according to several certifications.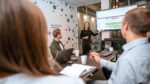 Corporate Social Responsibility
Doing business responsibly has always been an important part of R&D Test Systems' business strategies and daily work procedures. It shall always serve as one of the foundations for our management decisions.
Our sustainability governance is aligned and coordinated with the sustainability governance, codes, and values of our parent company MTS Systems Corporation, Minnesota, USA.